If you guild it, they will come.
Permaculture Women's Guild is cultivating global abundance for a new generation, through interactive education, regenerative leadership, and social systems design. We're here to build personal and professional connections between women who teach, practice, write about, and live on the permaculture path.
Heather Jo Flores
Catalyst and Principal Cat-Herder
Heather Jo Flores has been studying, practicing, teaching, and organizing permaculture projects since the mid-1990's. She is the founder and director of Permaculture Women's Guild. She holds a BA focused on Permaculture Education and an MFA in Interdisciplinary Arts, in which her Master's thesis focused on using art, gardening, and somatic movement to help women heal from personal and cultural trauma. For more about Heather, go here.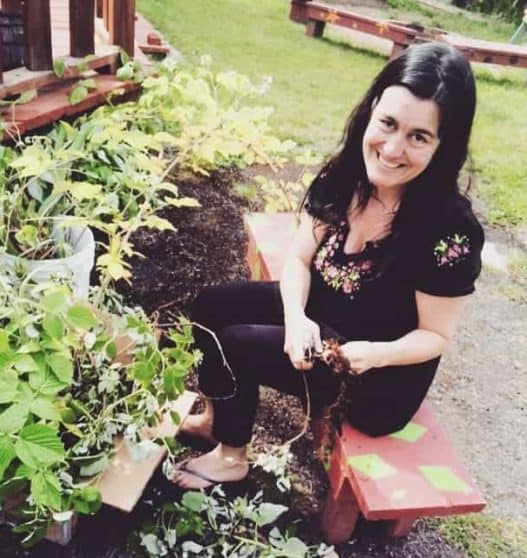 Our Permaculture Design Course Online Faculty
Our online double-certificate Permaculture Design Course contains content from more than 100 female experts in 30 countries, and includes an active faculty of dozens of women from a wide variety of climates and cultures, making this the most comprehensive and well-supported permaculture course in the world.
Our teachers are experienced leaders, with strong ties in their local communities. Most of us have advanced degrees in a related field, many are published authors, and all of us are certified permaculture designers with anywhere from 5-40 years of hands-on homesteading and social systems experience.
Your PDC tuition includes 1:1 support with the mentor of your choice, plus access to our private forum where all of the active faculty are present to answer questions and guide your design.
Active Teachers
Click through to see her full profile and link to her recent work. You may choose any one of these teachers to be your 1:1 mentor.​ Mentor selection happens during orientation, right after you enroll.
Please keep in mind that, while we had many others contribute to the content of our course, only the teachers listed on this page are currently available for mentorship.
WA, Australia. Pippa is a resilience and sustainability educator and urban permaculturist who established the Permaculture and Disaster Risk Reduction working group in 2017.
To see a list of all teachers who contributed to this course, go here.