If you guild it, they will come.
Permaculture Women's Guild is cultivating global abundance for a new generation, through interactive education, regenerative leadership, and social systems design. We're here to build personal and professional connections between women who teach, practice, write about, and live on the permaculture path.
Heather Jo Flores
Catalyst and Principal Cat-Herder
Heather Jo Flores has been studying, practicing, teaching, and organizing permaculture projects since the mid-1990's. She is the founder and director of Permaculture Women's Guild. She holds a BA focused on Permaculture Education and an MFA in Interdisciplinary Arts, in which her Master's thesis focused on using art, gardening, and somatic movement to help women heal from personal and cultural trauma. For more about Heather, go here.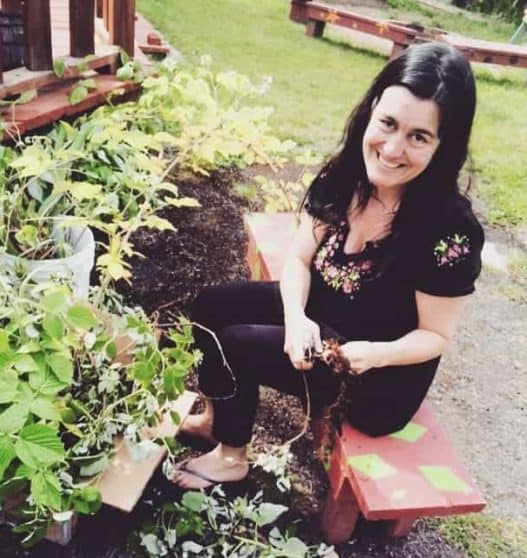 Our Permaculture Design Course Online Faculty
Our online double-certificate Permaculture Design Course is the most comprehensive and well-supported permaculture course in the world. Our teachers are experienced leaders, with strong ties in their local communities. Most of us have advanced degrees in a related field, many are published authors, and all of us are certified permaculture designers with decades of hands-on homesteading and social systems experience. 
We reference and signal-boost hundreds of women in all our courses, but these are the ones who made content specifically for our Permaculture Design Course. Click through to their profiles, read recent writing, and link to their local programs.
Earth Feathur (Tinece Holman-Payne) is a Holistic Practitioner and Reiki Master with a deep passion for community and empowering people through education and healing. The projects she takes on and the people she works with are part of a worldwide network with a common goal of providing peaceful places and spaces for disadvantaged people.
To see a list of all teachers who contributed to this course, go here.