Because you understand that an ecological life means a good life.
We are here to help you generate edible abundance for yourself, your family, and your community. Whether you own land or not, live in the country or in town, scroll down for details on all the great stuff we have for you.
Online ecological design courses, by and for women.
Whether you just want to learn the basics of how to grow food at home, or you want to dive in and make permaculture a part of your professional wheelhouse, these courses will inspire, empower, and connect you to a global community of like-minded people.
Join our free independent permaculture forum
Permies of the world, come find us! Permaculture Women's Guild is part of the EcoDesign Hive, an independent network with no ads, no data mining, and no drama! Join us!
Read and write for our online magazine.
Our mission at PWG is to elevate the voices of women who are working in the ecological design and organic food arena, and one of the ways we do that is by hosting our own online magazine. We have sections on gardening, homesteading, design strategies, social permaculture, and a huge section full of rants, opinions, politics, and more!
About Us
Permaculture Women's Guild was formed in 2017 to address a need for a greater diversity of voices in the permaculture and sustainability arena.
Membership is free and open to everyone. Our content is created by women, and they emphasize the work of women, but everyone is welcome to participate, regardless of your sex or gender.
To see the full list of founding members, who created most of the content on this website, go here. And to learn more about our founder, Heather Jo Flores, go here.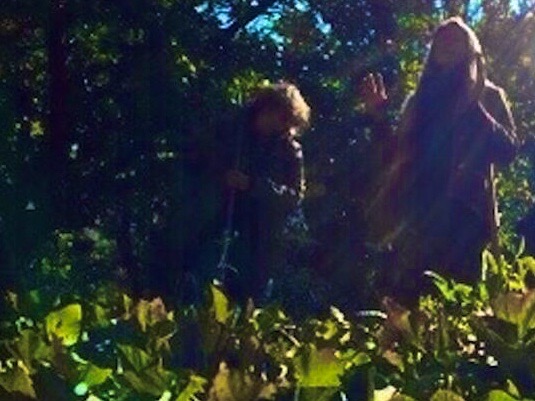 Fun for the whole family!
Subscribe & Color
This all-original downloadable pdf includes drawings by Lucie Bardos and a written introduction to the basics of permaculture, plus worksheet questions and hands-on activities for all ages.
Free when you join our email list.
No spam, unsubscribe anytime.