Learn to work with nature, rather than against it.
Everything you need to know about how to live in harmony with nature is free and available every time you put your hands in the soil. ​
But for many of us, working with nature doesn't come naturally, and this is where taking a structured approach to learning (or remembering) how to think like an ecosystem comes in handy.
And that's exactly what this Online Permaculture Design Course can do for you.
Learn how to connect to nature's wisdom, think like an ecosystem, and innovate regenerative changes, starting with your garden and expanding as far as you want!
Whether you own or rent, live in the city or the country, and have a green thumb or not, this training will help you achieve your goals.
The classes will walk you through the steps to create a realistic and actionable design plan for the site of your choosing, and you will earn your permaculture certification in the process.
Get the full 72-hour PDC to do at your own pace, take up to a year to finish.
How Can this Online Permaculture Design Course help you?
Our course curriculum is focused on helping you create your ecological, home and garden design, AND an actionable plan for making it happen.
Transform your space.
Our step-step-step template will walk you through the creation of a tangible permaculture action plan. Whether you have a backyard, balcony, or even just a windowsill, you'll learn how to design systems that utilize the space efficiently, resulting in a thriving and eco-friendly environment right where you are.
Learn how to think like an ecosystem.
The knowledge and observation skills gained from the course will equip you to engage in a variety of environmentally-friendly projects and career. You'll have more power to create a positive impact on your community and the planet.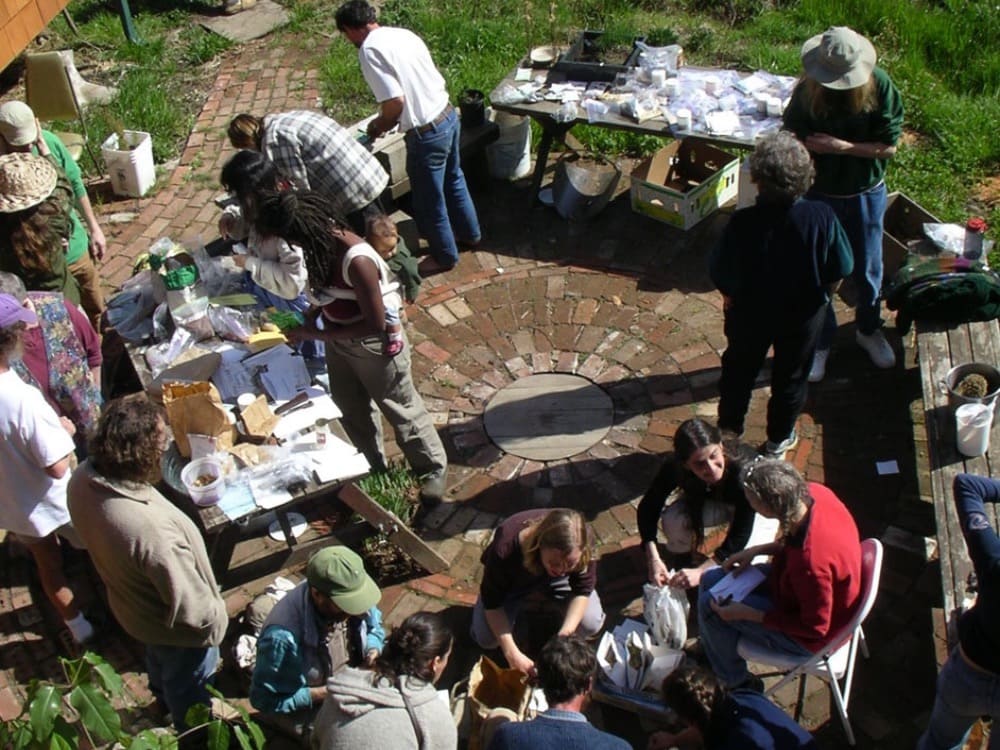 Connect with a global community.
Get tons of support, during the course and after. Build lifelong friendships, find professional networking opportunities, and share the learning journey with students and teachers from around the world.
"I checked out a lot of permaculture design courses, and even started one from Cornell, before deciding on this one. Everything from the aesthetics, the course content, to the resources and world class women teachers is way above and beyond anything else I have seen. Heather and the other teachers are serious about training real permaculturists that will change the way we live in the world. I feel I have been taken really good care of." –Katherine, Alumnus
More than 100,000 people have studied permaculture with us.
Here's what some of them are saying:
"This course is the most comprehensive learning I've had remotely! Which is saying a lot for a lifelong learner. I've not only learned permaculture, but I've learned how to design anything, how to better retain knowledge, what to consider when teaching others, and much more that I've yet to process into words."
"Engaging in this course and community changed the way I think. It brought more awareness to everything I do and also made me feel more abundant, because I had to recognize all the resources I have available."
"This course is refreshingly holistic and full of spirit. It takes you on a deep dive, where similar courses are less comprehensive and consequently less transformative. The excellent forums give you the opportunity to connect with peers and future colleagues from many other countries. Above everything, it gives you hope."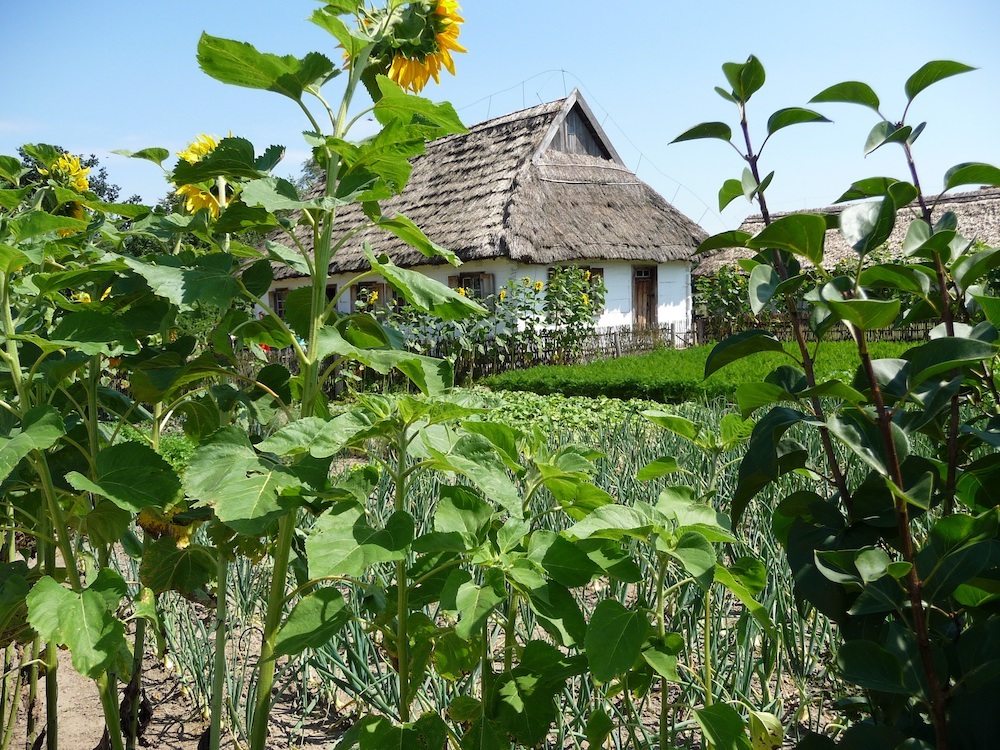 A transformative learning experience that will change your life…at a pace that works for you.
Most permaculture courses focus on landscape design but gloss over the people-care and future-care ethics that make permaculture design so powerful. This is usually because 2 weeks, or even 10, simply isn't enough time to understand these complex issues, in the context of your actual life.
​In our course, we give you the time and space to really dig in to the complexities of creating truly whole-system design projects that will stand the test of time. You can navigate real challenges, as they arise, and all within the specific context of your own home, garden, and community.
This online Permaculture Design Certificate course includes:
72 Hours of Comprehensive Online Instruction, covering essential permaculture principles, strategies, and techniques.
Permaculture Design Plan Template, so you're never lost.
Study on Your Own Schedule. Start anytime, work at your own pace for up to a year.
Multimedia Content. Enjoy videos, graphics, and reading materials to match your learning style.
Interactive Hands-On. Practice in your own home and garden.
PDC Certificate Included. You'll receive the Internationally-recognized Permaculture Design Certificate.
Exclusive Access to our PDC Portfolio Clinic, where you'll get support for finishing your assignments for certification.
Engaging, Data-Secure Community. Connect with fellow learners who share a passion for sustainability in our own International public forums, away from corporate social media, data-mining, and trolls.
Accessible to All Skill Levels. Whether you're a beginner or an experienced eco-designer, this course is designed for you.
Optional One-on-One Tutoring. Extra personalized support is available through discounted one-on-one tutoring sessions with our faculty mentors.
Study anywhere, on any device, even if you're not great with computers.
Technical details. Our system is fully optimized for Chrome, and works perfectly on your Mac, PC, or Android device. Whenever you're ready to work on the program, simply log in and access everything online. We host our template on Canva but you're welcome to duplicate it for whatever slideshow app you prefer.
Basically, if you know enough about computers to post a picture on social media and upload a video to youtube, then you'll be fine. And if you get stuck along the way, we'll be here to help.
What topics are covered?
Our multimedia modules are designed by professional educators to ensure you have a smooth learning journey:
Invisible Structures and Systems Thinking
Learn how to leverage creativity and tap your potential as an eco-designer.
Climates, Microclimates, and Local Ecosystems
Study the science so you can mimic the systems.
Soil, Water, and Earthworks
Understand how to create interconnected cycles.
Forests, Gardens, and Forest Gardens
Perennial, polycultural, multifunctional garden design.
Animals, Birds, and Bugs
Integrating other species into our systems.
The Built Environment
Learn how to incorporate energy, structures, and technology into your ecological design strategy.
Social Permaculture and Community Organizing
Building community capacity and resilience.
Your Design Project
From setting goals to enjoying your thriving system, our unique GOBRADIME steps help you create a tangible permaculture design project.
Hands-On: Throughout the course you'll have ample guidance for practicing what you learn in the real world.
How is this course different from the other online permaculture certification courses?
Every permaculture course is as different as the people teaching it. Here are four reasons this course might be the right one for you:
The content.
We follow the traditional 72-hour PDC guidelines, but with a special emphasis on making sure you create a realistic and actionable plan for your design site, no matter where you live. And it's not just a bunch of videos! Our program is not video-heavy at all. It's multimedia.
The community.
Our student forums are not hosted on corporate social media. They are hosted on our own domain, in a safe, friendly, data-secure space where you can easily connect with other students, get feedback and support, and share your progress.
The diversity.
Our curriculum was created through a multi-year, International collaboration between more than 40 professional permaculture educators from a diversity of backgrounds, and our student community is populated with many thousands of students from all walks of live and all over the world.
The flexibility.
Start anytime, take as long as you need, and get as much support as makes sense for your learning style.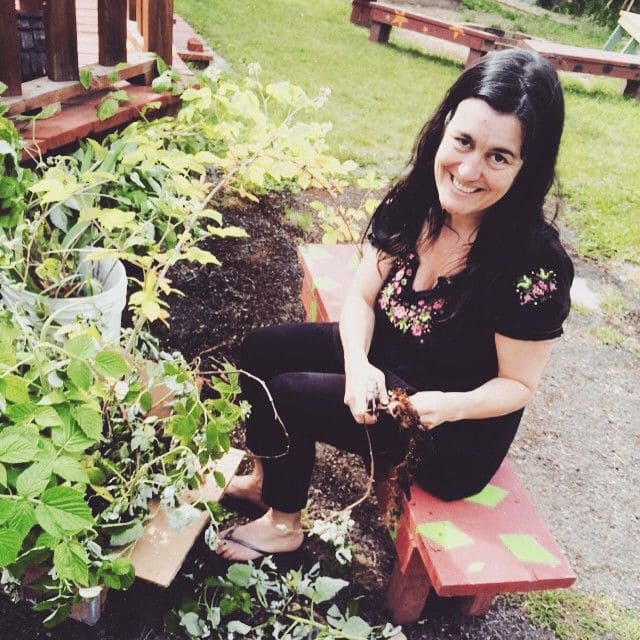 About the Instructor
Hi, I'm Heather Jo Flores. Over the last 25 years, I've published a book, taught dozens of classes, installed hundreds of gardens, and helped thousands of students become ecological designers. I wrote a book called Food Not Lawns, How to Turn Your Yard into a Garden that inspired an International movement. I have a BA that focused on teaching permaculture, and an MFA in Interdisciplinary Eco-Arts and Storytelling. I created the Permaculture Women's Guild, the #freepermaculture project, and the ecodesignhive, and will serve as your primary guide through this program. You also have the option to hire extra support from one of our expert faculty mentors, and you'll see their faces here and there in the course as well!
Warning: Side Effects of Learning Permaculture!
Becoming a permaculture designer could lead to the following results…
Food Security
Permaculture garden design will help you cultivate low-maintenance, highly productive perennial food forests that mimic nature and last generations.
Healthier Relationships
Relationships are the core of every permaculture design project, and our course covers many aspects of social systems and community organizing.
Beautiful Surroundings
The permaculture transformation reverberates positive changes across every aspect of your life; this means your garden gets more beautiful, your body gets more healthy, and your lifestyle shifts toward nature, sunshine, and bliss.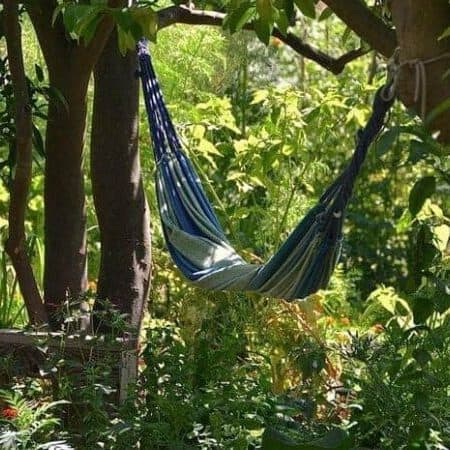 An Ecological Legacy
Even a small project can transform the lives of not just the humans in your vicinity, but other species too. What better legacy to leave for our children than lush, abundant gardens and sustainable, healthy communities?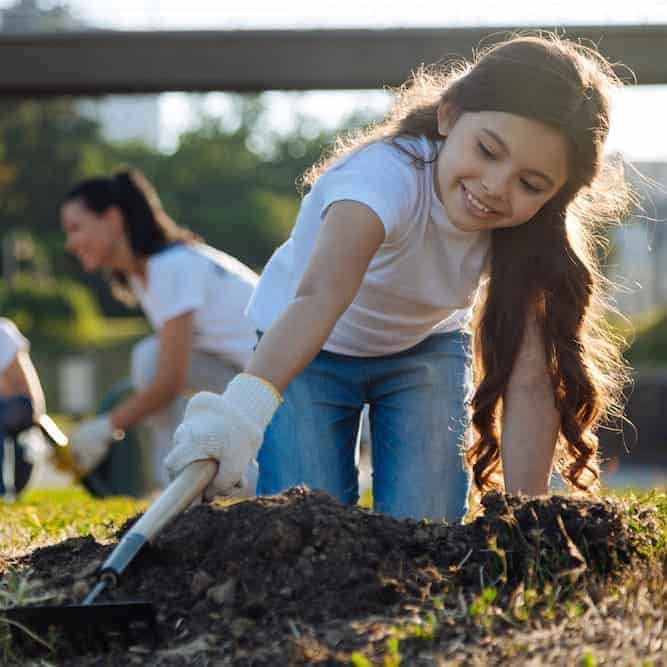 Learn garden skills, people skills, and survival skills and apply them where you live now.
This Permaculture Design Course curriculum is focused on helping you create your ecological, home and garden design, AND an actionable plan for making it happen.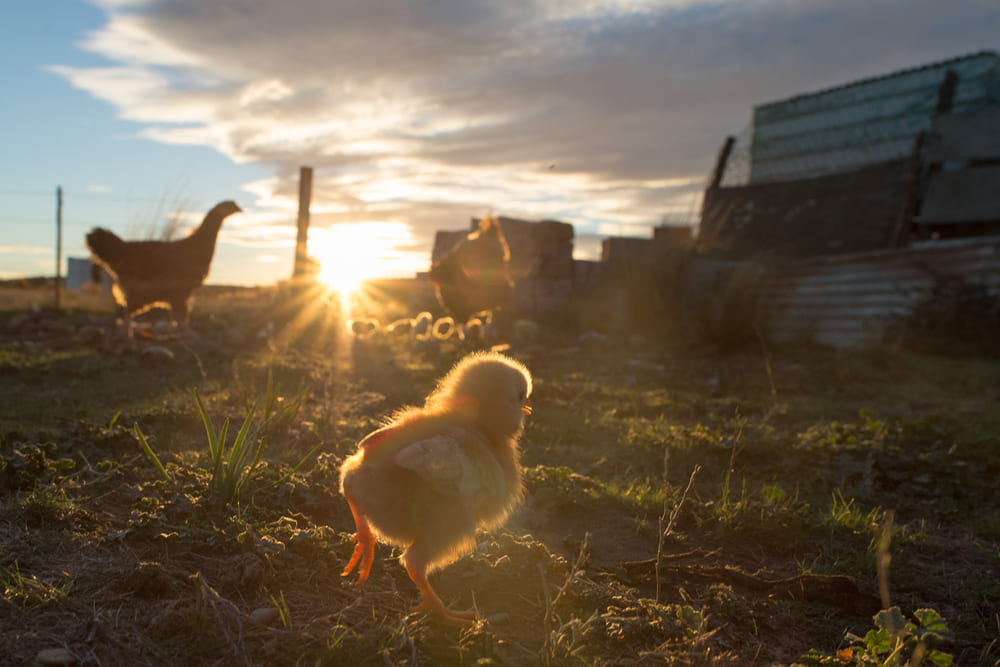 This Permaculture Design Course meets and exceeds the internationally-recognized 72-hour curriculum standard, as taught by Bill Mollison, Rosemary Morrow, and others. Our certificates are backed by the Permaculture Association.