Write your way back to nature with this fun 3-week challenge for women writers and permaculture designers of all levels of experience and expertise, to help us focus on solutions, creativity, and joy.
All participants will have the opportunity to publish your writing in Permaculture Women Magazine, and to get and give feedback in our dedicated Facebook forum.
Much lighter and less in-depth than the 40 day, Wild Women Writing Challenge, this one provides a fun, plant-based introduction to writing on these topics.
Do you need to know permaculture to take this challenge?
Not at all, in fact it might be the perfect introduction!
Sample prompts: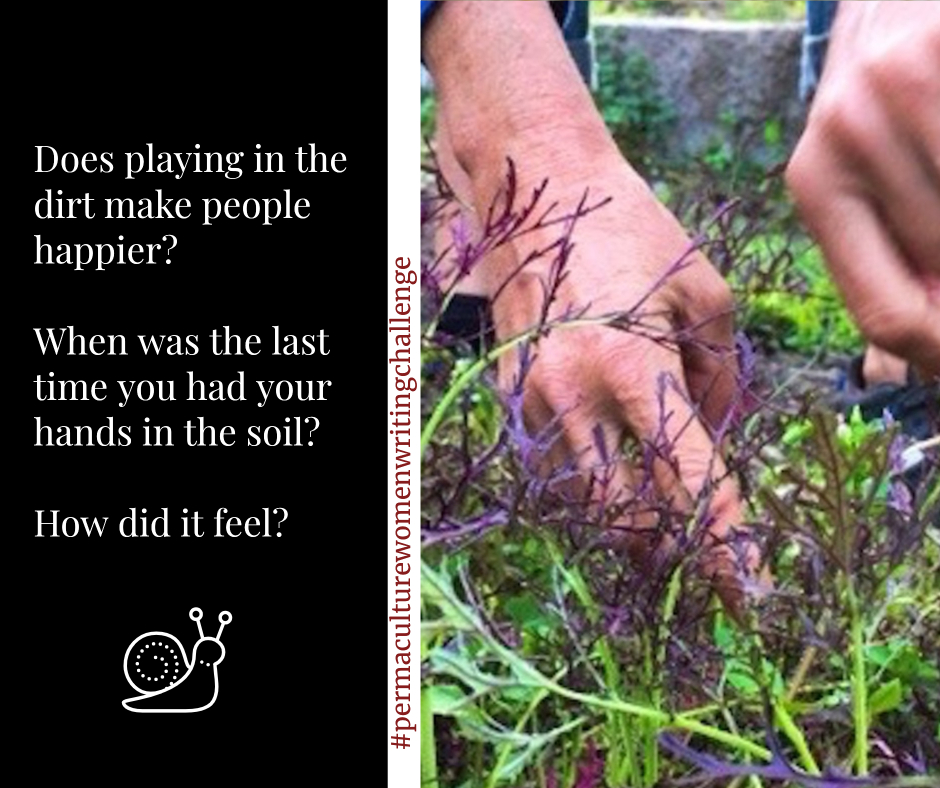 ​A writing challenge can bring many positive outcomes:​​
Network and discover publishing opportunities.
Relieve stress and channel intense energy.​
Meet other writers and share feedback.
Focus on solutions and generate ideas.
Create a daily writing habit.
Dislodge creative blocks.​