Kelda Lorax began studying permaculture in the 90's, studied Sustainable Communities at Evergreen State College, got her Permaculture certification during a 2-year internship at the Bullock's Permaculture Homestead, helped launch the Seattle Permaculture Guild, then the Tacoma Permaculture group, earned her Permaculture teacher's training from Jude Hobbs and Hazel Ward, and later earned double diplomas in Permaculture Site Design and Permaculture Education. She has taught uncountable workshops, many Permaculture Design Courses, served on the board of the Northwest Permaculture Convergence, and currently is on the teaching team for Oregon State University's Permaculture Course, Starhawk's Regenerative Land Management course, and is a field advisor with Permaculture Institute of North America.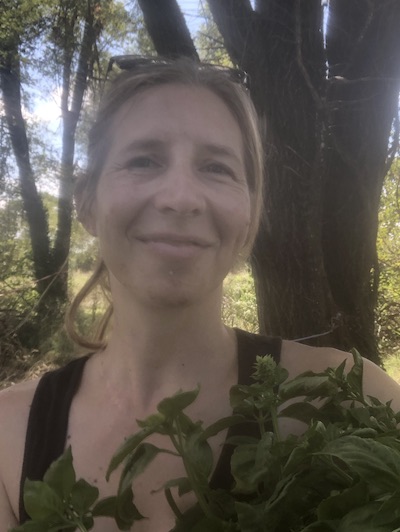 Special design/mentorship areas of interest:
*Collaborative community designs
*Workparty installation planning
*Water or erosion problems (working with slope)
*Privacy in urban areas
*Low-tech designs (paper or cell phone markups)
*Working with HOAs and municipalities
*Large scale "Main Street", village building, or anti-sprawl designs
*Helping white designers hone a better racial equity and justice lens
*Educational gardens and designs
*Designing for magic and wonder!
Wherever she has lived she has cultivated numerous gardens for self-reliance, sale, trade, or educational demonstrations. Kelda's passion is learning about and creating models of healthy human-ecosystem relations, while acknowledging and working to end the many injustices that have disrupted our collective relationship with the land. Her current work in Fairland, Oklahoma, including Stardust Market Garden, is umbrella'd under Divine Earth Gardening Project.
Recent Articles