Lucie Bardos is a community project consultant, educator, course facilitator, and artist, who lives on unceded Syilx Territory in the Okanagan region of British Columbia, Canada. She has been working in community development since 2013 and has been studying and practicing permaculture since 2011. She holds several certifications in permaculture, natural building, degrowth, and education. She now uses her experience to run a consulting practice that helps community projects succeed. She also stewards Permaculture Kelowna and is the creator and primary facilitator of Kelowna, British Columbia's first ever PDC. Lucie has a special interest in social permaculture and holds a masters degree in critical sustainability studies.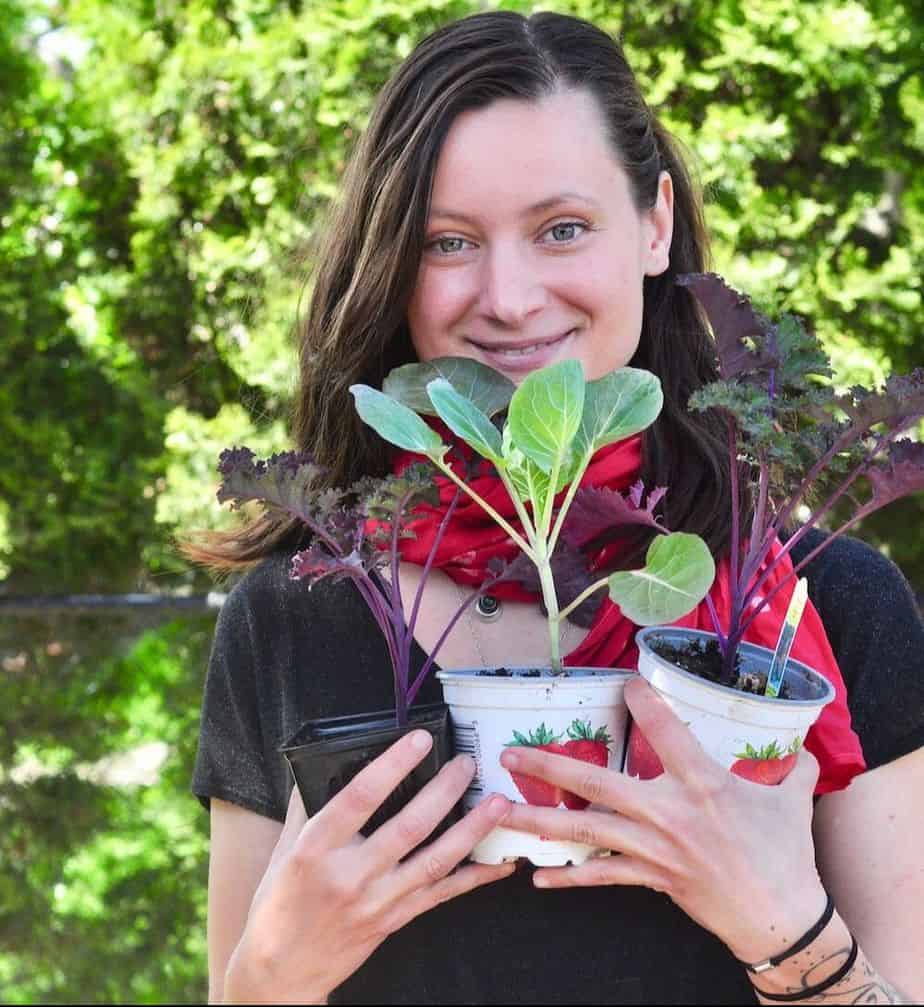 Lucie spent several years trying to reconcile the different parts of herself and focus her energies on a "clear life path". She then realized that she had been fighting her very nature in this attempt. She has since come to understand that she is simply a "Jane-Of-Many-Trades", and that's how she likes it.
Beyond gaining her PDC in 2015, she has also participated in many workshops led by teachers such as Delvin Solkinson, Looby Macnamara, Toby Hemenway and others. She has taken part in community currency initiatives, permaculture start ups, working groups, and permaculture teachers' partnerships. She most recently founded Permaculture Kelowna in British Columbia. The group hosts workshops and collaborates with local organizations and schools to bring permaculture into the community. Together with her co-teachers, Lucie designed and facilitated the first ever PDC to take place in Kelowna in 2019. She designed the course to be affordable, interactive, and paced to fit the lives of people who can't take time off work to do their PDC. This PDC is one of the 10 projects that she is completing as part of her Permaculture Diploma, which she is currently working on remotely through Permacultura Ibera.
In 2015, Lucie completed her M.Sc in Human Ecology: Culture, Power and Sustainability at Lund University in Sweden. Through this eye-opening experience, she learned the importance of working towards social justice through her personal and professional activities. She is especially interested in making community programming accessible to community groups who may not otherwise feel or be included.
Lucie's work experience in her field includes grant writing, education, research, and designing programming for a nonprofit that offers skills training in culinary arts and sustainable farming for people experiencing barriers to employment. She has also recently worked as part of a university research team identifying and addressing gaps in services for temporary migrant workers in Canada.
At the moment, Lucie is working with local and remote clients to help them do meaningful work in their communities. Her services include:
Sustainability workshop facilitation
Grant writing
Project & program development
Blogging and content creation
Volunteer strategies and engagement
Troubleshooting and evaluation
Creation of art-based educational materials
She also dabbles in YouTube with her series Permaculture Perspectives.
LinksProfessional website and blog: luciebardos.net
Art portfolio: luciebardos.com
Instagram: @luciebardos
Contact: luciabardos@gmail.com
Recent Articles