Mallorca, Spain
Top 3 Areas of Expertise
Permaculture forests and garden design and implementation
Resilient and holistic living in rural and urban settings
Retentive systems design for human and ecosystem health and biodiversity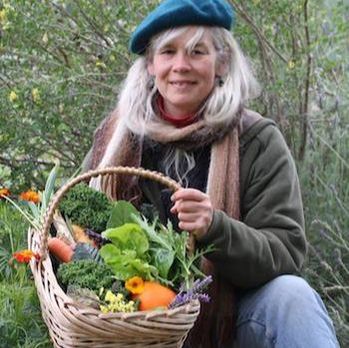 Advice for Students
"Keep an open mind, and follow the first principle of permaculture- "observe and interact", through this develop your own wiser inner voice and heart."
Teacher Bio
I currently live on a one hectare permaculture farm-homestead and educational demo site in Selva, Mallorca, (Balearic islands) with my family. We run an environmental consultancy, Community and Ecology Resources, and I am an active co-founder of permaculture design and education nonprofit PermaMed. My passion is supporting people to build resilient, empowered, and rewarding lives through skills, understanding and connection with themselves, their community and natural environment. I have extensive experience teaching, guiding and supporting permaculture education through workshops, and PDCs, teacher trainings, youth exchanges, online programs.. etc. My strengths are with design and implementing gardening and food forests in a wide variety of climates. Creating human habitats with low ecological and energy footprints, and supporting biodiversity. I also engage in community development and activities. I do not have professional experience with large scale earthworks or livestock projects.
I really enjoy supporting and working with people who are interested in improving their lives through permaculture. It's has been a commitment and passion of mine for decades and is one of the most rewarding experiences I have. I continue to learn from my students and love watching them empower and improve the quality of their lives. We also have a lot of creative fun. The students coming through the supported Permaculture Women's Guild have created an impressive body of work through their final designs and it's an honor to be a part of this community.
25 years as a permaculture and environmental educator
32 years of hands on permaculture design, gardening, food forests, and soil regeneration
25 years of professional work with environment and ecosystem restoration programs Active member and co-founder Permacultura Mediterránea, Youth in Permaculture, Community and Ecology Resources, PWG, Regenerative Agriculture, European Permaculture Convergence, Relevant Training
Degree in Environmental Science and Wildlife with honours
PDCs: Darren Dorherty, Robina McCurdy, etc.
Teacher Trainings: Rosemary Morrow, Robin Clayfield Gaia Education Design for Ecovillages-SDG Certification: May East-Daniel Wahl.
Regenerative Agriculture Trainings REX Darren Doherty Permaculture workshops including Looby Macnamara, Starhawk, Rod Hopkins.
Permaculture Women's Guild course mentor since 2018.
Hourly tutoring rate: $100. Offers partial scholarships and work-trades.
Typical response time: within a few days.