Mallorca, Spain
Top 3 Areas of Expertise
Ecosystem and soil regeneration
Weaving Community
Connection, recognition and respect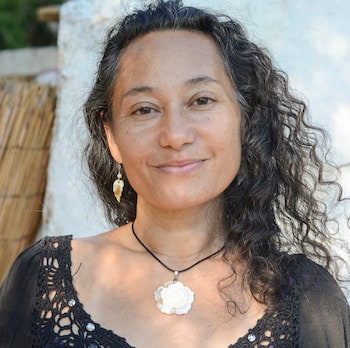 Advice for Students
"This a rich course full of a lot of information and resources. Enjoy the first sections, give yourself time to apply them as you go, and most important of all…have fun!"
Teacher Bio
The island of Mallorca has a Mediterranean climate, and is now suffering record breaking droughts and heatwaves in an already aquifer-decimated, soil-eroded scenario. While soil regeneration is within my field of expertise, I have yet to design for larger-scale farming projects on the island. Having lived in cities for a large part of my life I am a great proponent of urban permaculture, too. I have been witness to the problems, and of course, they are the solutions, too!
You know what inspires me? The potential human beings have! Even on the bleakest of days, it is what helps me get up every morning! I am here for that, to support anyone who wants to do this, and enjoy the process!
Board member of Permacultura Mediterránea (PermaMed), with extensive experience in Permaculture and in formal and informal education.
Her experience in Gaia Education, Agroforestry, Bioconstruction, Community living, Transition, all have a strong impact on her facilitation style.
Part of several Permaculture projects, she has co-facilitated several PDCs offered by PermaMed, as well as countless workshops and courses.
Meiling's objective now is creating regenerative and resilient environments that help society to Heal, allowing holistic development for future generations, with special focus on community networks being built on the island of Mallorca.
Recent Articles
Hourly tutoring rate: $100. Offers partial scholarships and work-trades.
Typical response time: within a few days.