Building a community through growing something sustainable can be a challenge. Over the past few months I have learned more and grown more than I could have imagined. I was pushed into directions that challenged me in both good ways and bad ways. All the while I was reading about permaculture. I started out taking a course that was meant to be taught to kids in kindergarten all the way through high school. I started to learn about connection between people, the earth, and the benefits and importance of sharing the surplus that we harvest. Like any basic organic gardener I though this is neat. I made peace with the no till method and chopping and dropping "weeds." I even started to get hooked on eco-friendly methods of building earthen homes.
During my studies, I volunteered at a local community garden. For those of you who don't know me I have been in a leadership role at community gardens for over five years. I have had great success' in motivating people and completing projects in an efficient and timing manner. I loved working and spending my time at community gardens until about three weeks ago. Leadership inside a community garden is one of the most importance components of a gardens success, unfortunately this particular garden had great opportunities. These opportunities fell into categories like ego, membership having a voice, and unfortunately micromanagement. The garden itself is standing on its last legs and most of the membership has no idea. The garden board keeps things to themselves as if no one else is privy to the information. It was so heartbreaking and many nights I would confide in a friend about wanting to call it quits. I didn't want to be part of a Board that operated in this manner. So I took a deep breath and did the pro and cons list over the weekend. By the time Monday morning rolled around I was confident in my decision to step down from the Board. The Board position meant nothing if I couldn't connect with the garden members, it meant nothing if it made me doubt my leadership, it meant nothing if it turned me into someone I was not.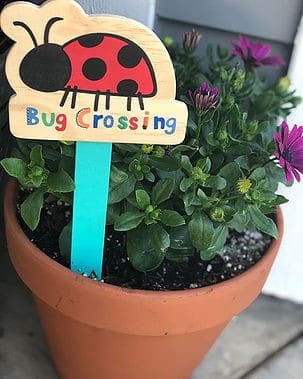 The anger and sadness set deep with in my heart at a garden that half welcomed me into their doors only to use me as a workhorse. Then one morning an email popped up, Permaculture Women had started a Free Permaculture Design course. Again, I thought oh that's neat. I signed up hoping to get different perspective of designing my future homestead that I have always dreamed of. The only thing was this was not the type of permaculture design course I thought it was. Each week a new lesson pops up into my inbox and each week I watch videos, read the lesson, and work the worksheets. This course was not just about gardening or aspects relating to gardening. This course included using permaculture to design your life to look at situations from different angles. It allowed me to see that living on a small property or living on a large property didn't matter. Permaculture was about the care of people, the care of the Earth, and sharing your abundance no matter where you live.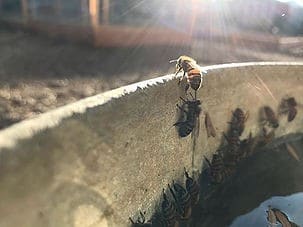 I began to think about the different zones of my life and my property. What fit into each zone from family to community and composting to animals. My mind opened up and I was exposed to a thought that made sense that I knew I could work with and practice for the rest of my life. So I stepped back from the gardens that made me feel unhappy and I made proactive decisions to start my dreams, spend time with my family, and help my community. I decided that sometimes it's okay to walk away and to find your way to where you can really make a difference.
So I am happy to say that although my time working on Marigold Farms has always been part time, I am now focusing on it full time. I am taking an idea that my sister and I had three years ago and turning it into something real, something beneficial to my community. I am building a place where community can come together, to grow vegetables, to increase native flora and fauna habitats, to learn hands on skills like woodwork, cob work, and more. It will be a place to educate all ages on the importance of taking care of the whole ecosystem.
For more information on how to get involved please email gisaseeholzer@marigold-farms.org