A new book about the life lessons we can learn from trees. Think Like a Tree by Sarah Spencer  book review.
By Kt Shepherd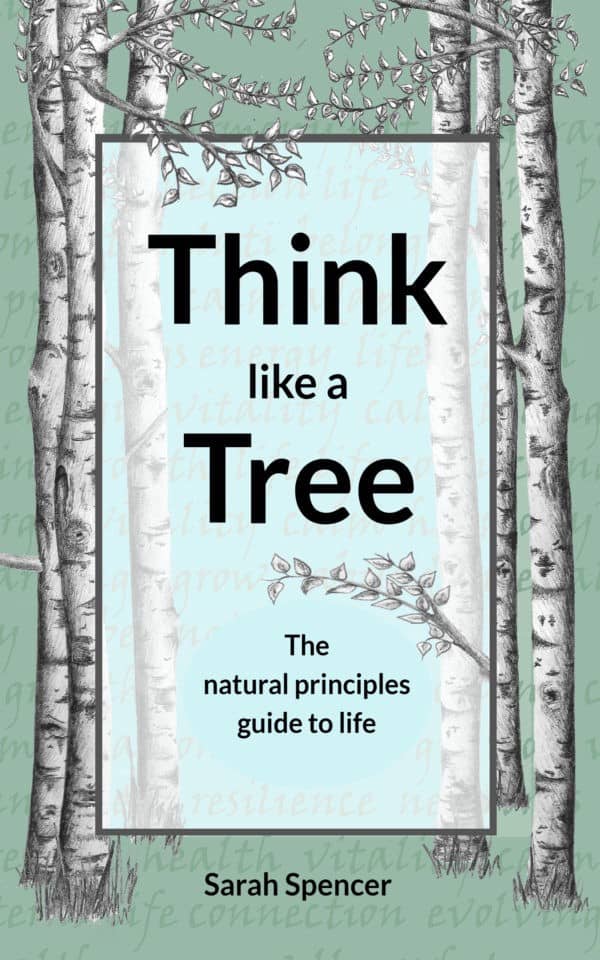 Having followed the journey of Sarah Spencer's course, workshops and training about using principles from nature, tress specifically, to navigate and thrive in our lives, I was really excited when I found out that she was also writing a book about the same topic. And I've not been disappointed. Think Like a Tree, the book, is a beautiful and incredibly informative tool for us all.
The 42 short chapters are brimming with examples of trees from many parts of Earth, alongside every day case studies and ideas of how the nature principles taught to us by the presence of trees, can positively impact on our lives as individuals and within our communities. Each chapter covering one principle, are divided into 6 Groups — Observation, Purpose, Surroundings, Connection, Resilience, Future. There is a lot of information for each principle, as well as some really thought provoking exercises to undertake. I really enjoyed reading about 1 principle each evening and I can recommend this approach in order to take time to absorb and reflect on the details presented.
Sarah's work with Think Like a Tree has been very much linked to her life through living as well as possible with Chronic Illness. This theme is evident throughout the book and means that Think Like a Tree could be particularly useful to others in similar situations.
Sarah claims that "Nature holds the secret to your happiness, health and wellbeing — Think Like a Tree guides you to discover your own personal route to happiness, health, success and fulfilment — whatever your circumstances" — and I agree that this part ecology, part sociology, part history and part self coaching tool lends itself to being a useful and meaningful book for a diverse audience.
Think Like a Tree can be bought directly from Sarah at