Jennifer English Morgan serves as a healer, facilitator, designer, project manager, and life coach. Jennifer holds multiple certificates in Yoga and Permaculture, a Postgraduate Diploma in Integrative Eco-Social Design, an N.D. and M.S. in Natural Health, a BA in Cultural Anthropology and Environmental Studies, a Diploma in Wildlife Management, and 21 years' experience leading projects and nonprofits in the alternative health, community, and ecological sectors. In 2001 she wrote her MSc on Need Satisfaction, Well Being and Consumption. In 2003 the focus of her ND was on Stress and Wellness. In 2018, her portfolio in Integral Social Systems Design went under review. She is a candidate for a second MSc degree.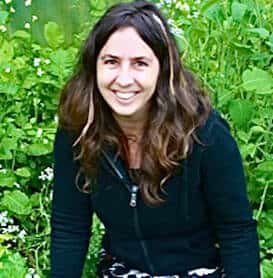 Her most recent career highlights have been facilitating the 2015 and 2017 International Permaculture Convergences, co-facilitating the team developing the International Permaculture Co-Lab, and getting several articles published in the Permaculture Design Magazine.
In 2004 Jennifer helped create Gaia University and was significantly involved in opening the doors in 2006. Inside the University, Jennifer performed as an Advisor and Teacher for twelve years and as the Director of Advisory, Mentor and Associate Services for six years. At Gaia U. she also functioned for nine years as the facilitator of the Online Orientation, as project manager for the development of a Diploma in Applied Permaculture Design and Gaia Radio, a student-led webinar series, and she developed and offered the Advisor, Mentor and Life Coach Training. She has worked one-on-one with over 100 Gaia University Associates.
Jennifer actively serves as the Founding Executive Director of the Center for Holistic Ecology (CHE). Through CHE, Jennifer Co-founded the Financial Permaculture Institute, established the first Transition Town in the Southeast USA, functioned as the Chair of The Summit for a Sustainable Tennessee, and as the Co-Producer and Graphic Designer of the Green Living Journal of Middle Tennessee. She also worked for four years as the Program Director of the Ecovillage Trining Center, the Development Director for Global Village Institute, and for seven years as the Kitchen Manager of the Graybear Holistic Retreat Center.
​Jennifer helped build Solar Springs, a naturally constructed off-grid lodge and Permaculture Farm in Tennessee, where she lived off the land for over a decade. She now resides in the city of Nashville and manages the farm, working towards turning it into an Ecovillage. Jennifer is an avid traveler, writer, gardener, vegetarian cook, dancer, artist, networker, spiral wizard, yogini, Ayurvedic enthusiast, geometry geek, data collector, goddess in training, and general super sweet awesome motorcycle riding, tools and weapons wielding badass.
Recent Articles