Hannah Hemmelgarn is a research scientist and educator at the University of MO Center for Agroforestry and part-time herbalism instructor and mentor at the Wild Folk Learning Community for which she is also a co-founder and consultant.
Hannah has cultivated a sense of wonder for natural systems that is inherently woven into human ways of knowing and learning. After completing a BA in anthropology and sociology, she explored the complexities of intentional farm communities across the US, from 40-year old multi-generational homesteads, to innovative folk schools, peace and permaculture centers. In these contexts, she learned the art of practicing nonviolent communication, holding restorative justice circles and co-counseling sessions, in addition to other group facilitation tactics.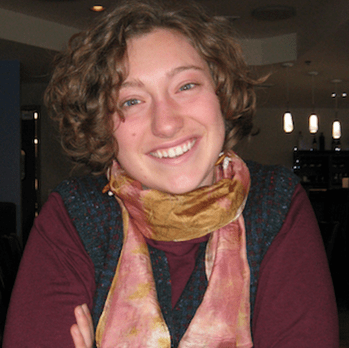 A permaculture design course, naturalist educator certification, and social justice clown training later, Hannah returned to her hometown of Columbia, MO to piece together the Wild Folk Learning Community that calls for a return to deep reflection of our assumptions and judgments of education. In her work with the Center for Agroforestry at the University of Missouri, where she completed an MS in natural resources in 2017, Hannah has been collaborating with high school agriculture science teachers to enable a horizontal exchange of agroforestry pedagogical content knowledge.