Devorah Brous
Dev Brous (s/hers) is a regenerative urban homesteader, an environmental educator, and a frontline community organizer that is deeply rooted at the nexus of soul-care, earth-care, and community care in order to grow equity and self-sufficiency. Prior to running a business, www.fromsoil2soul.com, she served as an Executive Director for 17 years at two environmental nonprofits. @dev.brous
For Dev, food justice organizing is sacred. She agitates for institutional-scale repair of the food system through proactive and regenerative land and resource management.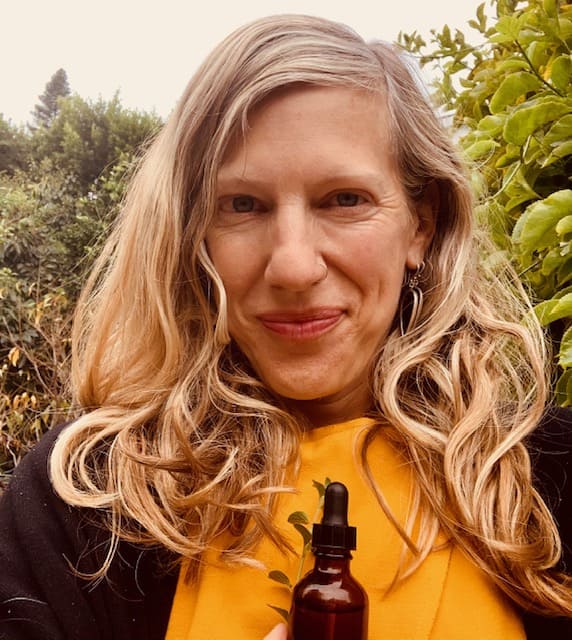 Permaculture Background
In 2004, she brought a PDC taught by Israelis and Palestinians to the community through BUSTAN (polyculture orchard, in Arabic/ Hebrew), a nonprofit she founded and served as Executive Director. BUSTAN built a strawbale medical clinic with El Azazme Negev Bedouin in order to agitate for health services in an "unrecognized village." More recently, she brought permaculture teachings to houseless people on SkidRow through her program: The People's Medicine. She also ran Netiya (growing, in Hebrew) and catalyzed the installation of 35 educational food gardens at churches, mosques, and synagogues in LA. Pre-COVID-19, she launched a 6-acre water-wise farm in 2019 at Adat Ari El Campus in LA.
Dev earned her PDC certificates through Caitlin and Dan Sislin, and Larry Santoyo.
As passionate about the inner landscape as she is about the plants, here is her TEDx presentation about lessons drawn from regenerative agriculture to avert burnout.